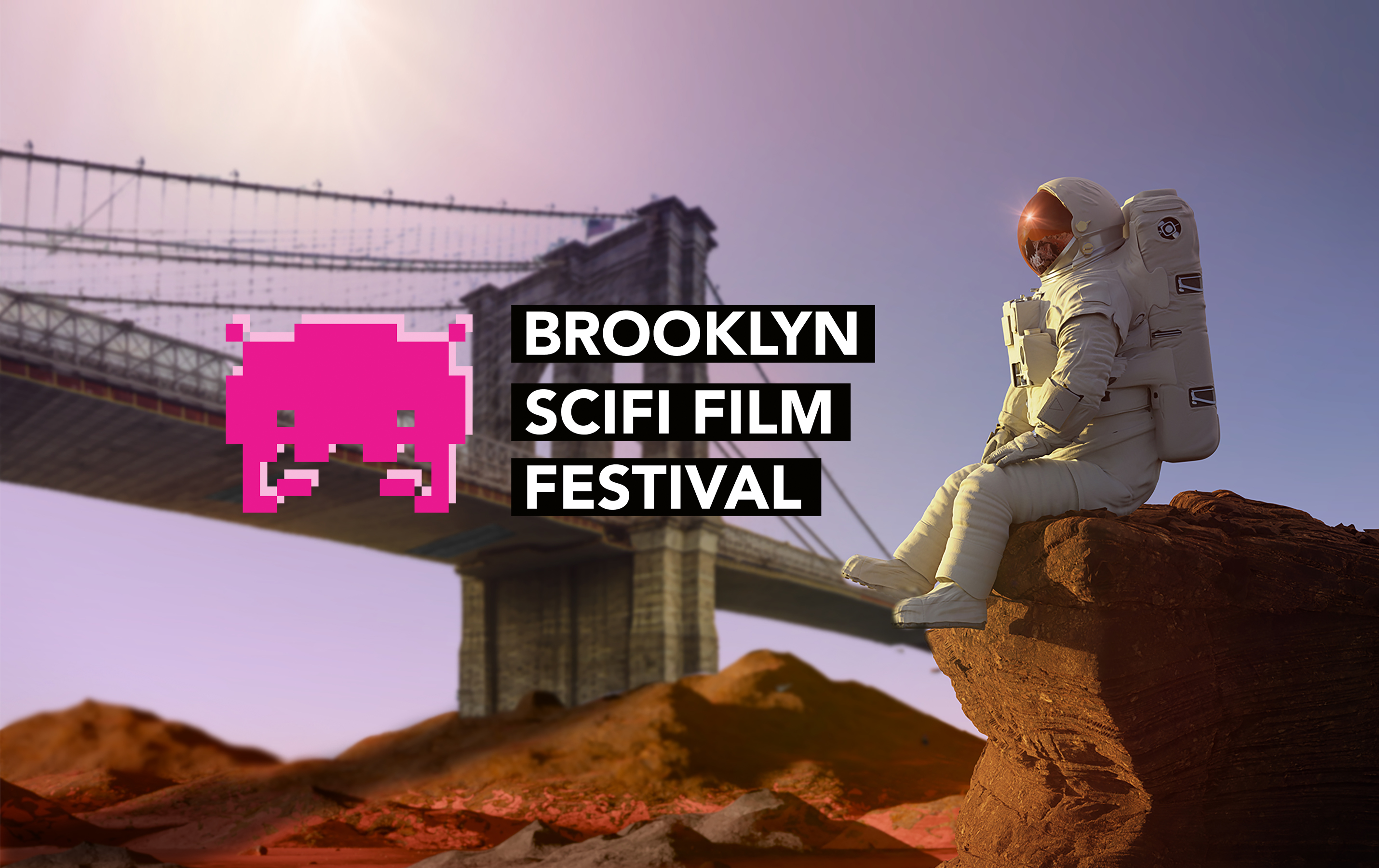 The Brooklyn SciFi Film Festival returns for a second year, continuing its mission to bring a diverse slate of independent, SciFi films to one of the most innovative and creative hubs in the world: Brooklyn.
Once again the week-long film festival will feature works by some of the most dynamic new voices in the genre including select film screenings from BSFFF's New York film partners Kino Lorber, Grasshopper Film, Projectr, and Film Movement with more to be announced in the coming weeks. All film selections will be available to stream free online September 20th through the 26th with live, in-person screenings to be held in Williamsburg, Brooklyn at the Wythe Hotel Screening Room on September 25th.


Born from a DIY spirit, The Brooklyn SciFi Film Festival is committed to being a place of inclusiveness and independence with a flair for quirky, experimental film. "From the start, we knew they wanted to create an event that was open to anyone with the passion and determination to get their film made." said BSFFF Founder Mike Brown. "Unlike established festivals, which have acceptance rates that resemble the Ivy League, the BSFFF is a non-elitist home for indie filmmakers everywhere. It is, in that sense, the film festival for the people." In a past career life, Brown operated an independent record label and live music venue showcasing punk, hardcore, and alternative artists. In many ways he sees BSFFF as the embodiment of that same independent spirit, emphasizing community and creativity.


For 2021 BSFFF will feature more than 100 films from 18 countries along with all-new exclusive online events, screening parties, and filmmaker commentary with the addition of a new musical element called the The Future Sounds of Brooklyn; a compilation of SciFi-inspired music from around the world. The Sixth Borough returns for a second season with nightly episodes that present three fantastic science fiction short films united by a common theme. Think of it as Black Mirror meets Twilight Zone but for independent SciFi. Official film selections will be announced on September 1st, with awards and recognition presented September 25th.


Filmmakers will be recognized in the following categories:
*Best Feature Film - Awarded to the best feature length entry selected by our committee.
*Best Live Action Short Film - Awarded to the best live action (non-animated) short film (15 minutes or less) selected by our committee.
*Best Animated Short Film - Awarded to the best animated (non-live action) short film (15 minutes or less) selected by our committee.
*Best Student Short Films - Awarded to filmmakers under the age of 18, with recognition according to age and/ or grade level (depending on number of entries).
*Best Comedy SciFi Short Film – Awarded to the best SciFi comedy short film across all-ages and groups.
*Best College Short Films - Awarded to filmmakers between the ages of 18 and 26, and currently attending a film program at a recognized college, university, or certificate program.
*Best In Brooklyn - Awarded to the best entry shot in Brooklyn or directed by a Brooklyn based filmmaker (Currently living in Brooklyn).
*Peoples Choice Award - Given to the films with the most votes from festival attendees.
*Honorable Mentions - All Categories
Recognition and awards will be determined by a panel of judges that includes filmmakers, industry professionals, and film distributors with all selections available to stream for free online at the BSFFF website as well as on the BSFFF Roku and Amazon Prime channels coming this Fall.
To be sure you are among the first to hear any news related to the festival, connect with the BSFFF at BrooklynSciFiFilmFest.com.